Guide to Admission, Fees, and Scholarships
A message for parents
The College makes a significant contribution to the unrivaled culture of this country and also a broad contribution to society, by enabling students to study and learn in the founding spirit of the College, and to express a high level of creativity, equipped with a rich humanity rooted in an independent, autonomous initiative and love.
A message from the chairman
"Specialized training colleges" aim at training and producing outstanding human resources equipped with a mastery of practical knowledge and technology, by implementing a diversity of vocational training courses, utilizing a flexible system. Through our curriculums, which are fundamental to education, we deliver an education aimed at acquiring practical knowledge and technology relating to a vocation, by organizing an education program linked to companies and organizations in the field, and through educational content emphasizing practical work. The Nippon Design Welfare College contributes very broadly to the culture of Japan and the rest of the world, by cultivating the fundamental abilities that serve as the basis of each specialized field of design, and in addition to enhancing creativity by means of specialized knowledge and technology, highlighting the importance of humanity, sociability, and other fundamental values for living, to produce "creative professionals" capable of adapting to the new currents and the dramatic social changes of our times.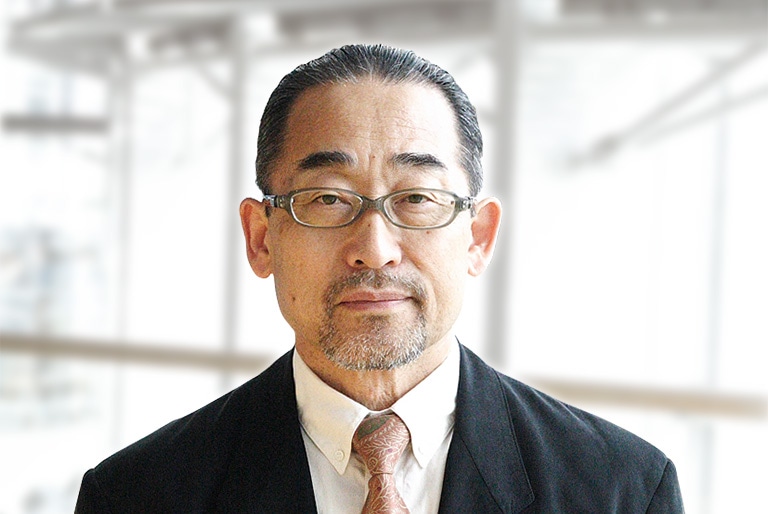 Kazuo Yokomura, Chairman
Nippon Design Welfare College
In 2017, the College celebrated the 60th anniversary of its founding.
In addition to turning out many graduates—the college has produced more than 20,000 over the first 60 years of operation—the College strives to make a positive social contribution through the creation of new forms of culture.
Education system
Open classes/subjects
Students are free to cut across disciplines, and learn from classes in other courses to further their learning in the direction they want. For example,
They might be interested in a subject in another course
They might have learned something once, and now want to try it again.
They were advised to take a subject by their internship host.
An internal technical assessment indicated a lack of knowledge/skill in a particular area.
This clearly shows that students are free to study in accordance with their interests and their technical level, so that they can steadily pursue the career path they desire (by choosing elective subjects from another course or by using an auditing system).
Internal technical assessment
The aim of this College is to train "professionals that can contribute to society." To meet this standard, the College has set up its own unique technical assessment method. The degree of a student's technical accomplishment is ranked as 3rd class, 2nd class, or 1st class, to enable their technical development to be grasped at a glance. At the same time, the assessment clearly identifies the next goals they need to strive for.
Practical education
To help students get out into society and become active creative professionals as quickly as possible after completing their studies, in addition to providing career training, the College has set up an internship system that matches hosts with the ambitions and technical capability of students. In the College: students participate in contests and events as part of groups created from across different courses/subjects, to challenge themselves at working in different fields. Outside the College: Some of the internships that the College has arranged include positions at Imagica Digitalscape Co., Ltd., and Maar-sha Publishing Co., Ltd. (publisher of books on design techniques), and as the assistant of active professional manga artists.
Licensed college
Nippon Design Welfare College is a specialized training college licensed by the Governor of Tokyo. Graduates of its 2-year and 3-year programs are awarded a "Diploma," while graduates of its 4-year programs are awarded an "Advanced Diploma." Also, students enrolled in the College are able to take advantage of scholarship schemes, commuter passes, and student discounts. (Application is pending for Diploma and Advanced Diploma licensing.)
Job placement guidance
The College's job placement guidance involves private interviews, taking into account the individual desires and suitability of the student, as well as a system of strong support from a full-time careers guidance officer, class teachers, and counselors.
Employment support scheme
The College has set up a free-of-charge employment agency authorized by the Minister of Health, Labour and Welfare. The Student Affairs Section serves as the point of contact of the agency, which helps students with job placement, and with finding part-time work, internships, and similar opportunities.
Seeking employment
Actual job hunting activities take place in the year of graduation. Job placement guidance is based on a 2-year study program, so people doing 3-year and 4-year courses have the advantage of tackling the challenge of job hunting very early in the piece.
Communication Education
Since Nippon Design Welfare College was founded in 1958, it has worked to produce and send out into the world graduates, based on a strong focus on communication between students and teachers. It will strive to continue providing practical education that cherishes the humanity of its students.